Admission Desk
Our Admission Desk provides 24-hour service. If you are getting admitted from out-patient consultation, on your arrival at the Admission Desk, you will be requested to provide some information, which will enable us to handle your case with better understanding and also to keep track for follow-up at a later date. This information is necessary and we appreciate your cooperation with our admission personnel. You are requested to give the correct information, as this may also help you in case of insurance claim. Corporate patients are required to produce their customized silver coloured corporate card at the admission desk for availing premium service. In case of Emergency, organization's employee ID card may be accepted. For corporate clients having credit facility agreement with Popular Medical Collage Hospital for in-patient service, LOA (letter of authorization) will be required from their organization to avail the same.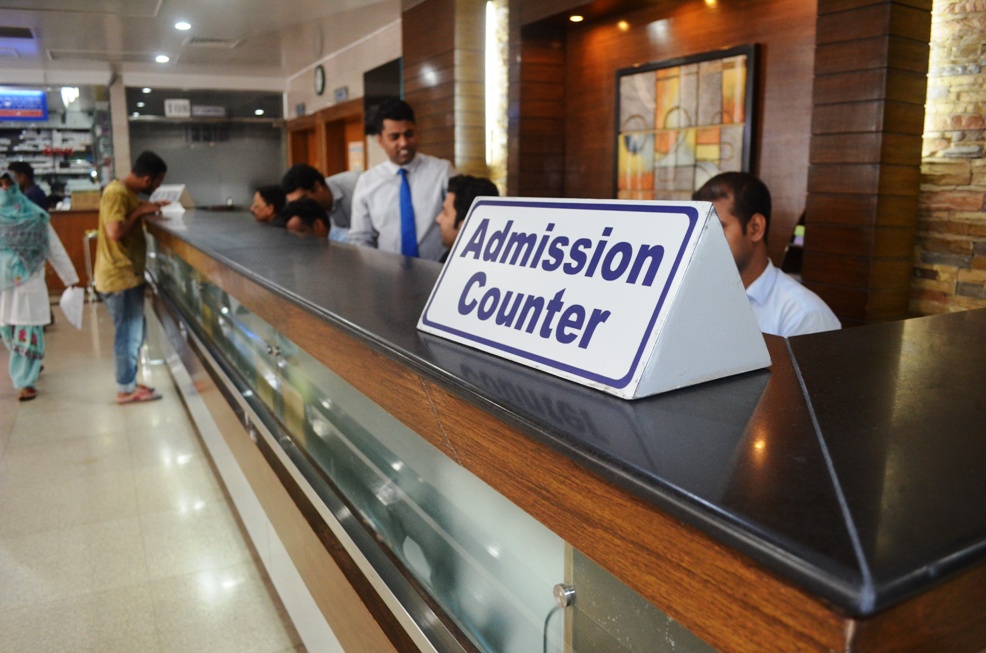 Registration for New Patients
For new patients, you need to first get a one-time registration and you will be issued a Unique Hospital Identification (UHID) number and card.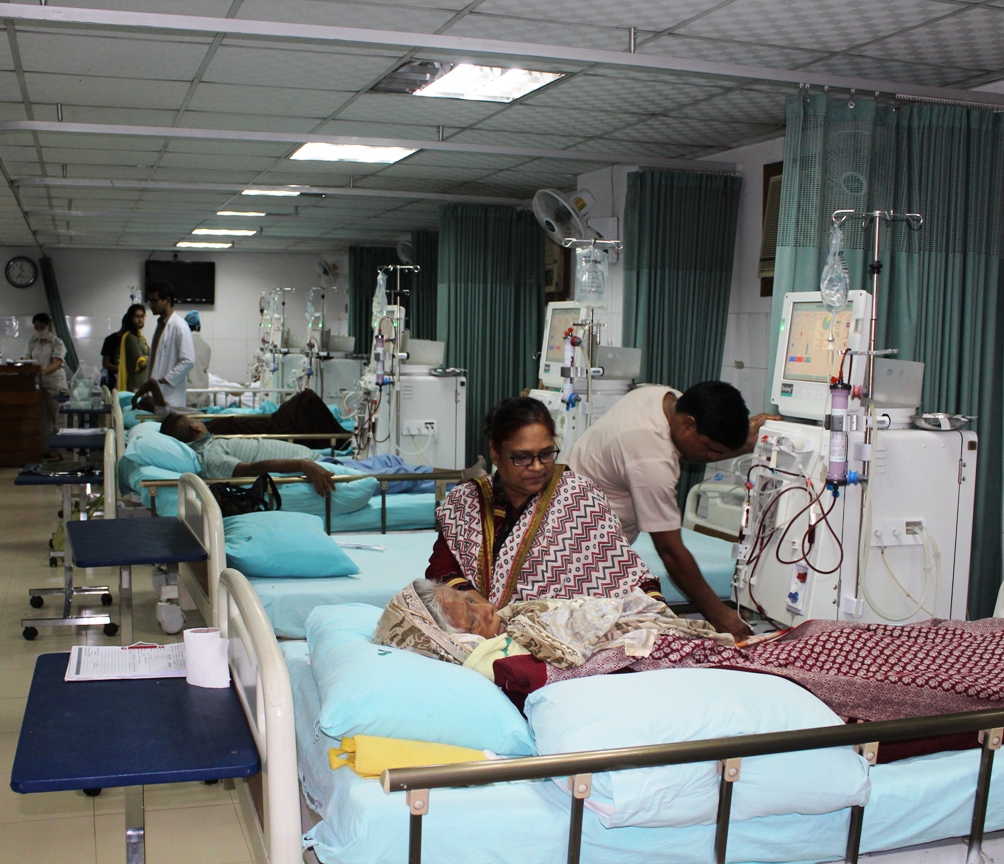 Guidelines for Patients and Visitors
There will be no more than one visitor with the patient. Provide patient phone and mobile phone for communication during admission.
Visitors will be able to meet with the patient at the scheduled time.
Hospital authorities will not be liable if you lose valuable items (jewelry, cash, mobile phones, etc.).
Contact the billing counter or customer service department to find out about patient admission and medical expenses.
Wait patiently for the amount of time (2-5 hours) required by the specialist physician for the discharge or remittance preparation process. Remember, hospital authorities never want to put a patient in a hospital for extra time.
Avoid using mobile phones in urgent need of hospital for patients.
Billing & Payment:
Depending upon the room requested and nature of the treatment planned for the patient, an initial deposit will be collected at the time of admission for which a receipt will be issued to you and this will be adjusted in your final bill. In the case of patients who are being admitted for any surgery/package service, the entire amount is payable at the time of admission.
We accept cash in local and foreign currencies, as well as credit cards. We do not, however, accept cheques. While the patient is admitted, at any point the updated provisional bill can be collected from our IP Billing Section at Level 1. Once your bill exceeds your deposit amount, you will be approached by our Billing Executives for further deposit. We request you to pay within 24 hours to avoid any future inconvenience.
Corporate Patients having in-patient credit agreement with the hospital, who cannot produce LOA (letter of authorization), will have to pay the initial deposit, which will be refunded subsequently upon producing the LOA.
For payments, you may contact our billing personnel at level-1 beside Admission Desk or at level 6 and 7 between 9:00 am to 5:00 pm. Payment should be made only to Billing Department personnel and not to any other individual.